Top Five Wednesdays  started on  Goodreads back in 2013. At the beginning of every month Lainey from gingerreadslainey posts a topic for each Wednesday and bloggers, vloggers and overall book fans are encouraged to respond with their top five.
This week is top five books that feature time travel. Check out my top five picks below and let me know what you think in the comments!
1. Outlander series by Diana Gabaldon
After becoming addicted to the Starz series I just had to read Gabaldon's series. The love story between Claire and Jamie transcends time.
2. The Time Traveler's Wife by Audrey Niffenegger
Henry is one of the first people diagnosed with Chrono-Displacement Disorder—his genetic clock resets and he finds himself misplaced in time.  He meets Clare when she's six and he's thirty-six, they marry when Clare is twenty-three and Henry is thirty-one.
3. Precious Stone Trilogy by Kerstin Gier
Gwyneth is super relatable, despite the fact that she's part of a secret time traveling society. Between the time travel, secret plots, and intense love story you won't be able to put this series down.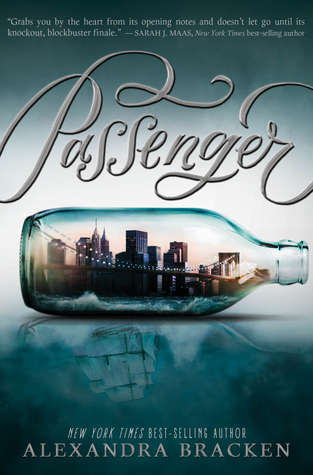 4. Passenger by Alexandra Bracken
So I haven't read this yet, but it's on my list. Violin prodigy Etta Spencer finds herself thrust back in time, with an inherited legacy she knows nothing about. She ends up a passenger on Nicholas Carter's ship, and the two must navigate a journey across centuries and continents to figure out the truth.
5. Into the Dim by Janet B. Taylor 
Again, I haven't read this yet, but I'm completely dying to. Basically a YA Outlander, after Hope Walton loses her mother in an earthquake she agrees to spend the summer in Scotland. Learning that her mother was a member of a secret society of time travelers, Hope heads back to the age of Eleanor of Aquitaine where she meets a mysterious boy who may or may not help her mission.