Here's an update on everything YA for the week of March 7, 2016.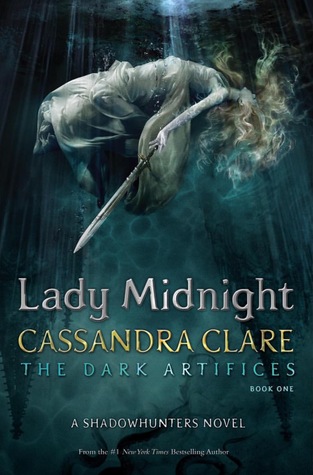 Lady Midnight (The Dark Artifices #1) by Cassandra Clare
Published March 8, 2016 by Margaret K. McElderry Books
A sequel to Cassandra Clare's bestselling Mortal Instrument series, Lady Midnight takes place five years after the events of City of Heavenly Fire. Emma Carstairs is no longer a little girl in mourning; instead Emma is dead set against investigating LA's demonic murders and her parents' deaths.
Rebel of the Sands (Rebel of the Sands #1) by Alwyn Hamilton
Published March 8, 2016 by Viking Books of Young Readers
Amani Al'Hiza is from the unforgiving desert nation of Miraji. Even though she's a gifted gunslinger with perfect aim, Amani never thought she'd be able to leave the back-country town of Dustwalk. Then she meets Jin, a foreign fugitive, who just might be her ticket out.
Map of Fates (The Conspiracy of Us #2) by Maggie Hall
Published March 8, 2016 by Putnam Juvenile
The second book of Maggie Hall's The Conspiracy of Us series, follows Avery West as she crosses oceans to uncover the truth about the Circle.  Plus, love triangle drama with Jack and Stellan.
The Great Hunt (The Great Hunt #1) by Wendy Higgins
Published March 8, 2016 by HarperTeen
A strange beast terrorizes the kingdom of Lochlanach. In a last ditch effort, a proclamation is made—whoever catches and kills the creature will win Princess Aerity's hand in marriage. And while the Princess isn't enthused about the idea, she finds herself taking interest in brooding local hunter Paxton Seabolt.
The Forbidden Orchid by Sharon Biggs Waller
Published March 8, 2016 by Viking 
Set in 1861 England, Elodie Buchanan's father is a plant hunter, who travels through the jungles of China. When he fails to collect an extremely rare orchid, Elodie returns to China with him in a last ditch effort to save the family from destitution.
Let me know what your favorite release of the week is in the comments!