So every week Rae from the Bookmark Chronicles poses a this or that question. If you want to check out the challenge click the link. I will be posting my answer every Thursday.
THIS WEEK IS:
DO YOU PREFER original fairy tales or retellings of fairy tales?
I guess it depends on what you consider a fairy tale.
Peter Pan by J.M. Barrie and Alice in Wonderland by Lewis Carroll are two of my all time favorite reads, but despite their Disney adaptations I don't consider them fairy tales. Because of this I'm going to have to side with retellings.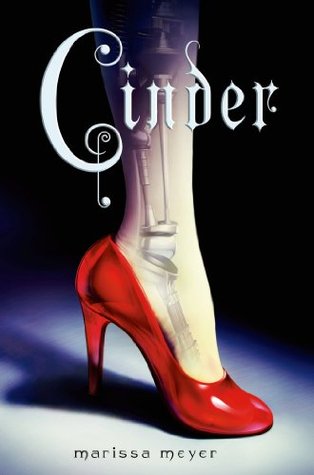 I haven't read many retellings besides Alex Finn's series of fantasy-based books: Beastly, Cloaked, A Kiss in Time, and Towering. Plus the classic Ella Enchanted. That being said I've seen a lot of ones popping up recently, and I'm really excited to read them.
Marissa Meyer has gotten serious attention for her The Lunar Chronicles series,  featuring retellings of Cinderella, Little Red Riding Hood, Rapunzel, and Snow White. Another Snow White adaptation is the recently released Shadow Queen by C.J. Redwine, which I've been dying to get my hands on. But the most interesting reimagining I've heard of so far is The Forbidden Wish by Jessica Khoury—a twist on Aladdin.
Let me know your answer to this Thursday's this or that in the comments!